- Solutions created from need
We are smart for a reason
A young British army medic was sat in a jungle trying to
work out how he would cope if faced with a multiple casualty scene.
In jungles there is a phenomenon called "Dead Fall".
A tropical tree will die halfway up and, at some point, a lump of deadwood will fall to the ground. The impact of such a heavy weight falling a long way can severely damage the area in which it lands, which potentially could be full of sleeping soldiers. On impact, a tranquil moment quickly becomes a scene of complexity and distress. The previous night his medical hut had been destroyed by such an event.
Not convinced the best solution was available he promised himself that when he returned to civilisation, he would source a solution to maximise his and his team's performance at such a potentially catastrophic event. When he returned, he found that solutions available were inadequate to answer the problems faced by medics in remote locations. This was the moment that Colin Smart, the young army medic in our story, decided that if there was not a suitable solution available he would create one and so TSG Associates was founded!
From that initial thought, deep in a jungle, to receiving the Queen's Award for Innovation, TSG has over the last 25 years come a long way. Our culture and principles, prioritising survival and minimising suffering, are driven by pushing boundaries, challenging the norm and creating solutions that work in the toughest places on earth. This culture is as strong now as it was then and remain at the core of TSG.
Benefits to customers
Our survival systems provide duty-of-care and compliance.

A good return on investment is evident for existing customers.

Created by a team who have experience using survival equipment. Ease of implementation is of paramount importance.

All TSG solutions positively impact on improving survival and minimising suffering.

Our survival solutions assist your documentation and are evidence based.

The undeniable success of our survival systems which are used throughout the world by the military, industry, police and security, NGO and ambulance, among other organisations, demonstrates they perform on the ground.

TSG survival solutions withstand clinical audit.
- TSG a solid ethos
Our values
Our experience in the field and technical knowledge make honouring our values seamless.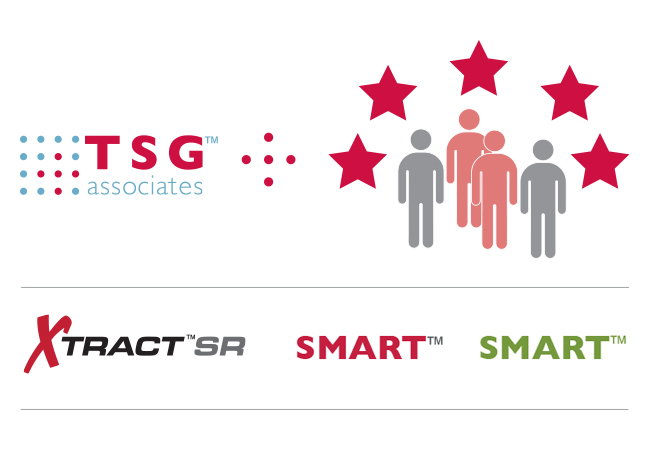 - TSG the smart solutions
Scalable
solutions
When time is critical, the right equipment and skills need to turn up at the right time.
Our systems are created to be embedded within your organisation at an appropriate level, so when you respond, resources are relevant, timely and scalable.
We've worked with prestigious organisations throughout the world on scalable systems and seen their success when called to perform.




- Proud to work with
Organisations throughout the world
Casualty Survival Prioritised
Our casuality patient survival solutions have been designed and manufactured based on the experience of Colin Smart, one of our Partners.
As an ex-military medic, Colin witnessed gaps in equipment where both medics and casualties could benefit from better kit and processes. As a medic, you require equipment that is easy to carry and deploy. As a casualty, you need equipment that maximises survival but also provides as much comfort as possible given the situation you are in. Both parties need to have confidence in the equipment and the care it can facilitate. Our SmartTriage™ and Xtract™SR products do just that!
Patient Care Delivered
Processes and products to assist with patient care during challenging situations are at the forefront of healthcare organisations' requirements throughout the world.
Our established range of Smart™ products for patient care has been developed to facilitate hospital evacuation and patient possession care. Our SmartEvacuation™ products provide the kit to create a seamless evacuation process ensuring that staff and patients can feel confident and cared for during what can be a challenging time. Our SmartSafe™ product ensures that patient possessions are accounted for and tracked during day-to-day care or in incident situations.

- A brand to trust
Xtract™SR
Developed from military experience, our Xtract™SR products provide the solution for rapid casualty extraction. Xtract™SR is a versatile, modular and scalable stretcher system.
The system can be purchased as a complete casualty evacuation solution providing the best in casualty survival and comfort, or individual modules can be purchased to incorporate into a pre-existing kit you may have. Every detail has been considered. Our Xtract™SR XStraps enable hands-free rescue and enchance the safer evacuation of our casualty from point-of-wounding. Our Xtract™SR Heatsaver product is proven in cold room testing to reduce hypothermia in casualties better than other products on the market. As every medic knows, managing hypothermia is a key factor in casualty survival. For challenging terrain, we have the Xtract™SR Afloat which in, simplistic terms, converts the Xtract™SR Stretcher into a floating raft. Our Xtract™SR Base provides casualty comfort by providing padding to the head, body and feet areas - the Xtract™SR product range extends further to provide high performance for medics, first responders and casualties alike.
- A brand to trust
Smart™
Proven again and again in disasters worldwide, Smart™ products are undoubtedly the reliable and trusted brand for first responders, medics and incident commanders.
Our comprehensive range of SmartTag™, SmartTriage™ Systems, SmartTriage™ Command Kits, SmartTriage™ Vehicle Kits and much more have been used at incidents such as the Westminster Bridge bombing, the Boston bombing and many others around the world. Easy to use with clear processes and a comprehensive training program, Smart™ will delivery when required.
Our SmartEvacuation™ products have been developed to aid hospital evacuation and our SmartSafe™ product ensures the patient's property is safe and accounted for.