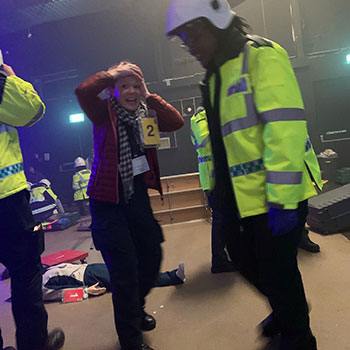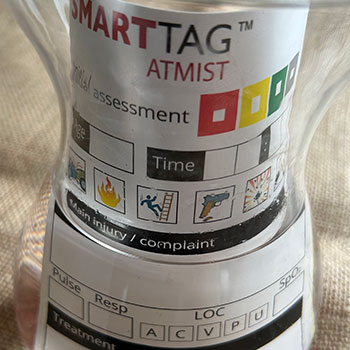 SmartTag™ ATMIST has been designed to be compatible with the MITT (Major Incident Triage Tool) triage flow chart, which has recently been adopted in the UK. The adoption of MITT removes the use of the Revised Trauma Score / Triage SORT.
Removal of the Triage Sort from the process has allowed us the opportunity to introduce a triage tag that follows ATMIST patient assessment and handover.
Age Time Mechanism Injury Signs Treatment.
Information panels are redesigned throughout, assisting clarification of the triage process and subsequent casualty handover.
How to use SmartTag™ ATMIST