- Thank you for viewing our
Xtract™SR
Base
No Process Diagram to Display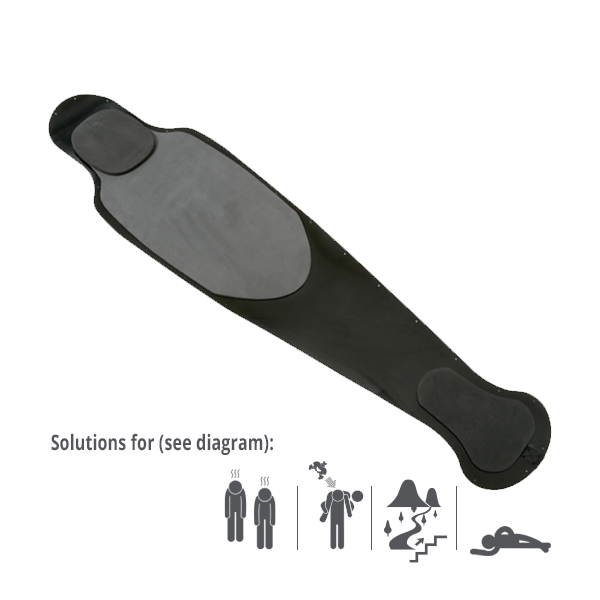 Find out more information on this product:
Xtract™SR
Base
OVERVIEW
The Xtract™SR Base is a detachable insulated component, designed to protect the casualty from environmental conditions and improve their comfort. It is ideal for evacuations that could include a drag or prolonged field care.
It can come fitted to your Xtract™SR Stretcher or supplied as a stand-alone individual component.

Xtract™SR Base weighs 1.54 kg.
Provides solutions to:
Making the injury worse.
Features to cross.
Continuing care.
Rescuers' fatigue.
- Other products of interest
Smart Solutions For Life
Our ability to be inventive in designing modular, scalable, life-saving solutions is how we exceed the needs of individuals and organisations who reguarly face challenging situations.