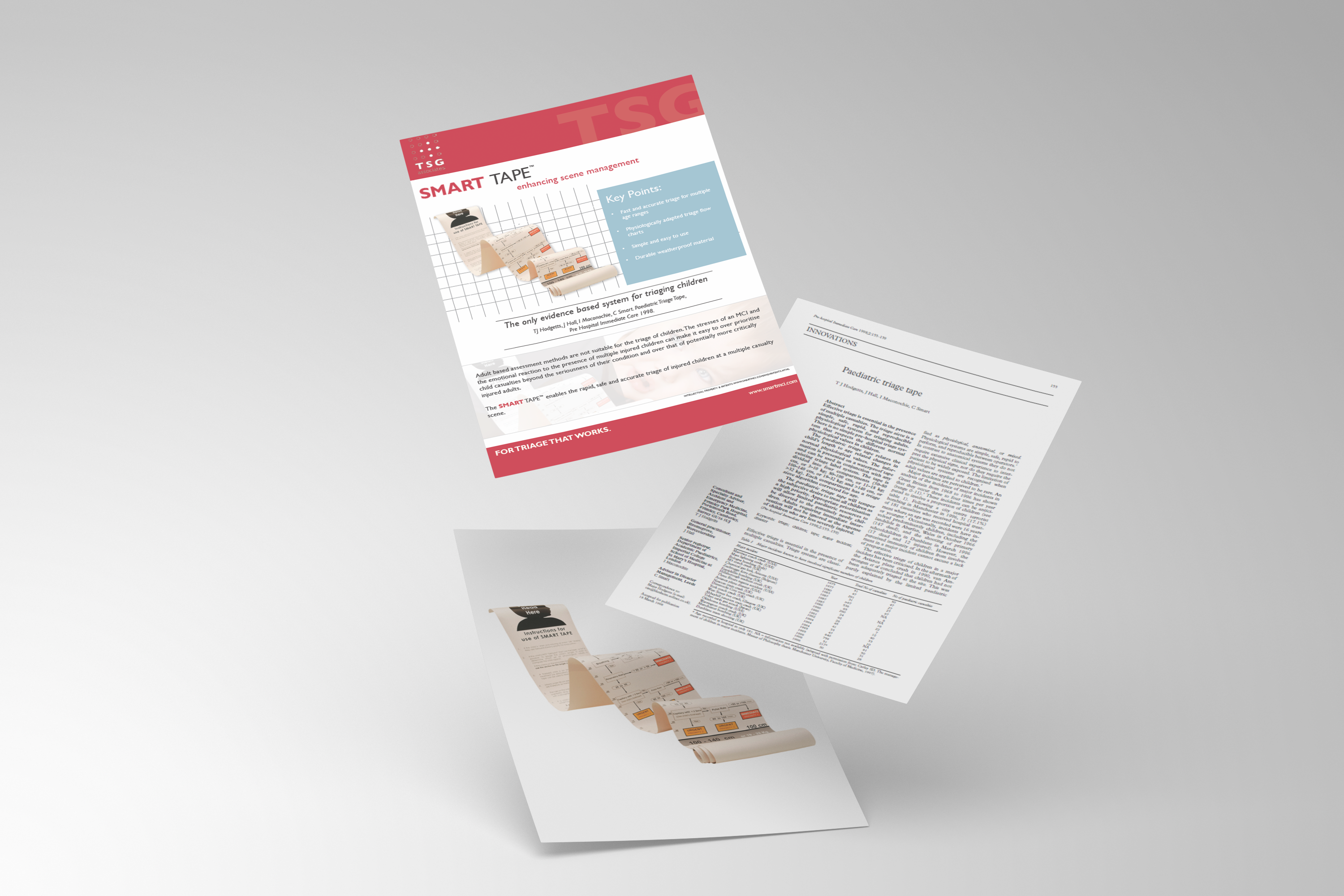 Paediatric multiple casualty triage
Our Smart Tape bundle provides an overview of how SmartTriage™ works to assist paediatric multiple casualty triage.
Multiple casualty triage is one of the most challenging tasks any rescuer will be faced with. Evidence and experience teach that children will often be involved at incidents adding a complex emotional dynamic to accurate triage assessment. The SmartTriage™ Tape enables the rapid, safe, and precise triage of injured children at a multiple casualty event.
Benefits of Smart Tape:
Simple, easy to use.

Evidence based.

Physiologically adapted triage flow charts.

For instant access to this bundle, simply confirm your details in the form provided to get your copy.