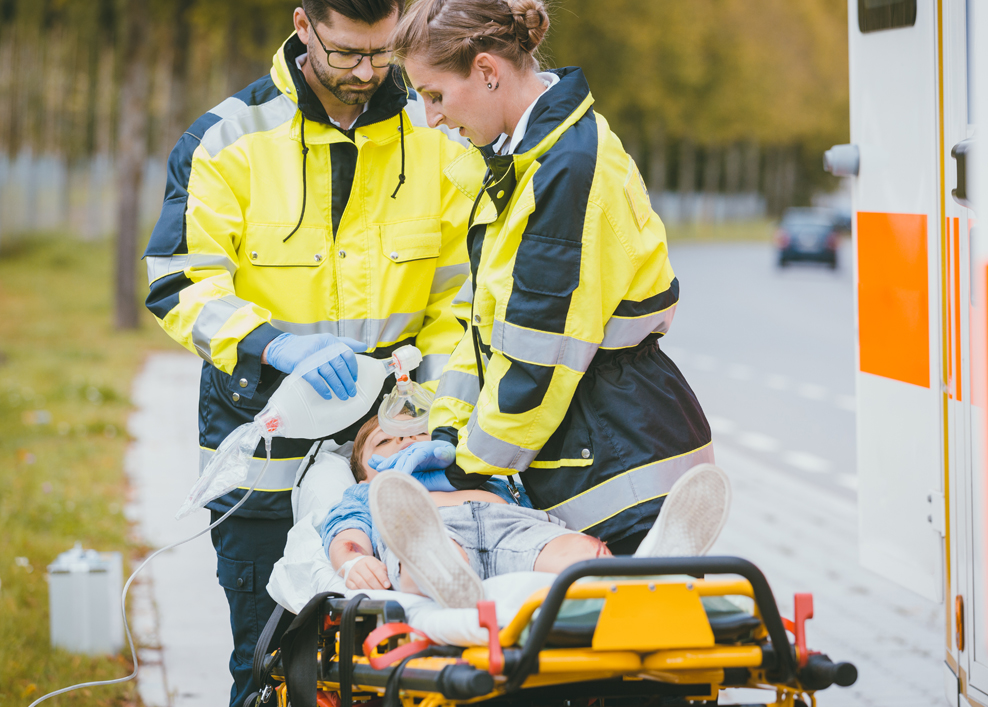 13/03/2012
The SMART tool for triaging children
It's a situation dreaded by emergency service personnel as well as a heart-breaking thought for a parent and yet unfortunately children are involved in disasters or mass casualty incidents. We mainly see these occurrences either as part of a family group or in incidents where paediatrics are the predominant group of causalities, for example; a school bus incident. Consequently, the rapid triage of paediatric casualties at the scene is one of the major challenges emergency service personnel face.
When looking at effective paediatric triage, physiology is the key element in the prioritisation of injured children. Firstly, children have different physiological norms to adults which can often be overlooked; children are not small adults. When taking this into consideration, using an adult triage scoring system is highly likely to lead to inaccurate triage prioritisation typically over prioritising and in some cases, under prioritising. Secondly, the stresses of a mass casualty incident (MCI) often cause an emotional desire among rescue personnel to accord young children a higher priority. These factors may mean resources are potentially directed away from higher priority adult casualties, subsequently complicating triage and reducing the chance of casualty survival.
There are few methods used for the triage of children, however the SMART paediatric tape is a proven and successful tool that enables a rapid, safe and accurate triage at a mass casualty event. Specifically designed to best assess the severity of injuries to a child casualty, the paediatric SMART TapeTM relates the length of a child to the age associated changes in normal physiological values. The waterproof tape is divided into four sections each headed by length and weight with a relevant triage sieve algorithm. The relevant sieve algorithm allows for resources to be directed to the severely injured children that require immediate medical attention.
An adaptation of the adult triage sieve, the SMART TapeTM utilises appropriate physiological variables for the following three lengths and weight ranges with mobility being the immediate assessment:
· 50-80cm (3-10kg)
· 80-100cm (11-18kg)
· 100-140cm (19-32kg)
Where a child is under 50cm they will be immediately categorised as a priority one casualty. If a child is over 140cm, the adult triage system will be applied.
Where a child is unable to walk, the tape is then rolled out alongside the child's body. The point at which the child's heel meets with the tape, determines which algorithm should be followed where the correct physiological values have been derived from the best available observable evidence.
It is appreciated that the clinical experience of the rescue personnel may conflict with the recommended priority, however the dynamic process of triage at an MCI should provide a snapshot assessment and changes can be made to reflect any deterioration. A suitably trained and experienced responder should overrule the guidance shown on the tape should they feel it necessary.
[1] T J Hodgetts, J Hall, I Maconochie, C Smart, DW 1998, 'Paediatric Tape', Pre-hospital Immediate Care, no.2, pp.155-159.
[2] L A Wallis, S Carley, DW 2006, 'Comparison of paediatric major incident primary triage tools', Emerg Med J, no.23, pp. 475-478.